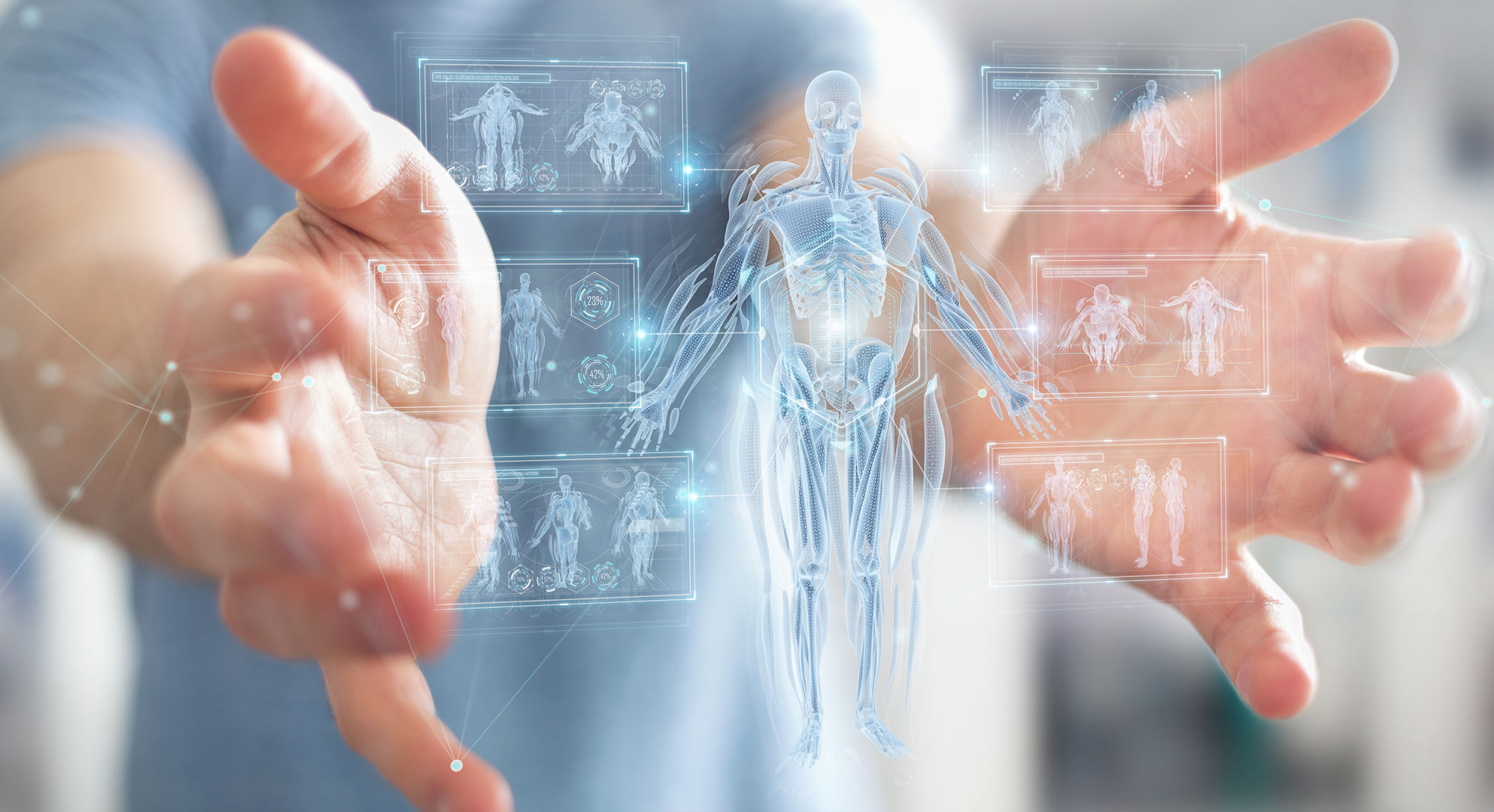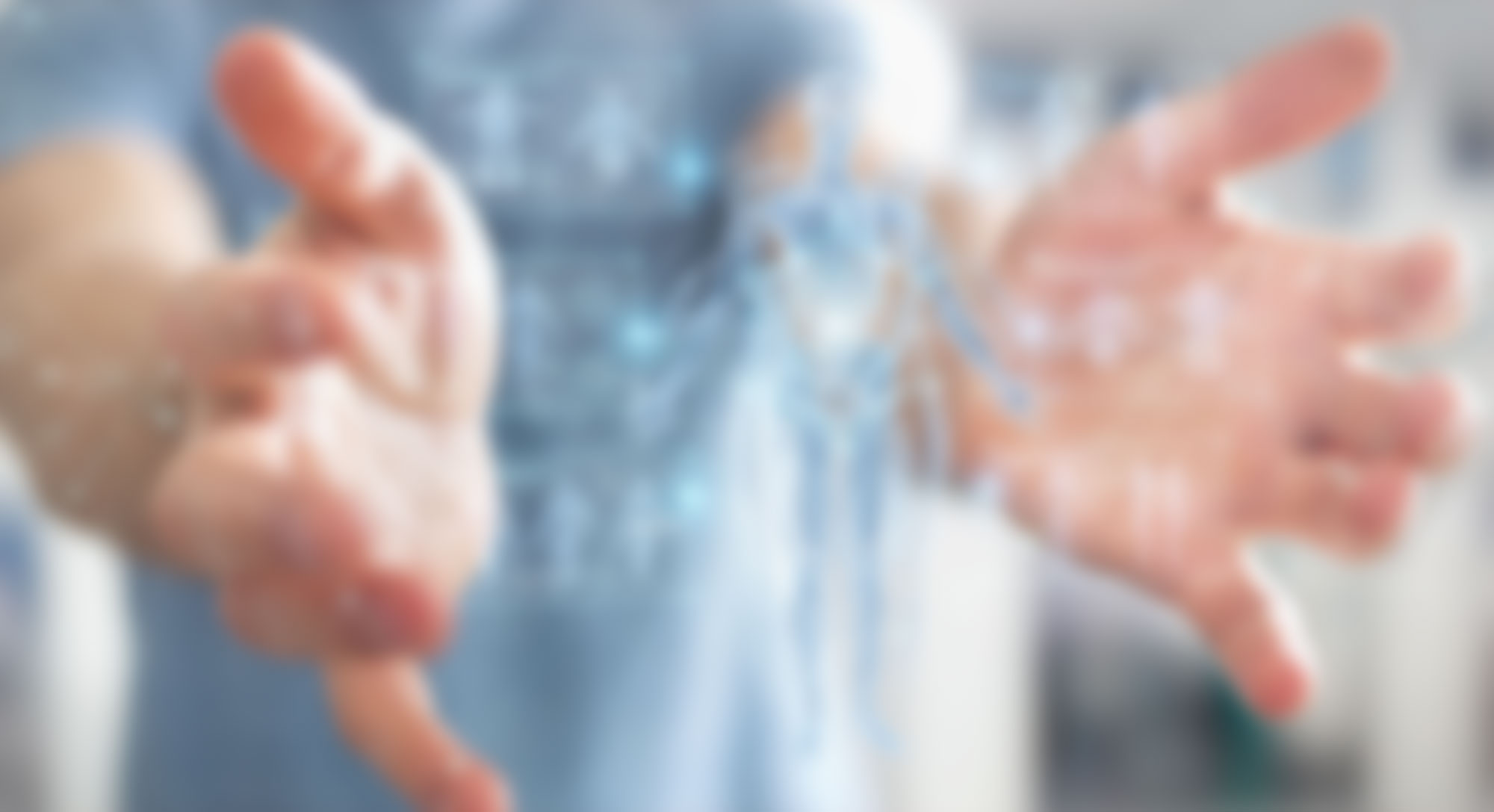 mainback

Accelerating Therapy/Tracer
Development
Slide
Automatic Organ Segmentation
Retrospective 57 patient Phase I/II study comparing AIQ technology to experienced reader for evaluating heterogeneous system amyloid build up in multiple organs.
"This approach will significantly impact the ease of use and improve accuracy of image interpretation that will ultimately benefit clinical management of patients with amyloidosis."
- Weisman et al., WMIC 2021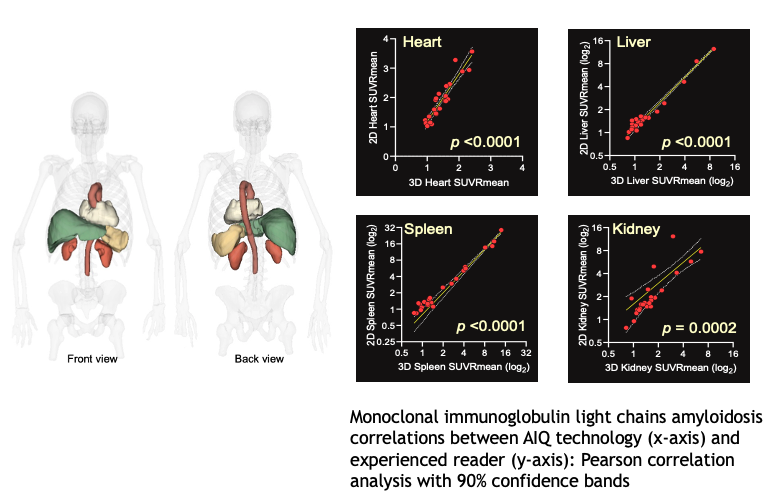 Slide
Assess Organ-Specific Toxicity: Immunotherapy Application
Retrospective study of 58 melanoma patients treated with ICI therapy evaluated in a partnership with University of Wisconsin Carbone Cancer Center.
Accurate quantification of changes in the lung could significantly predict which patients had pneumonitis prior to actual diagnosis with an AUC of 0.99.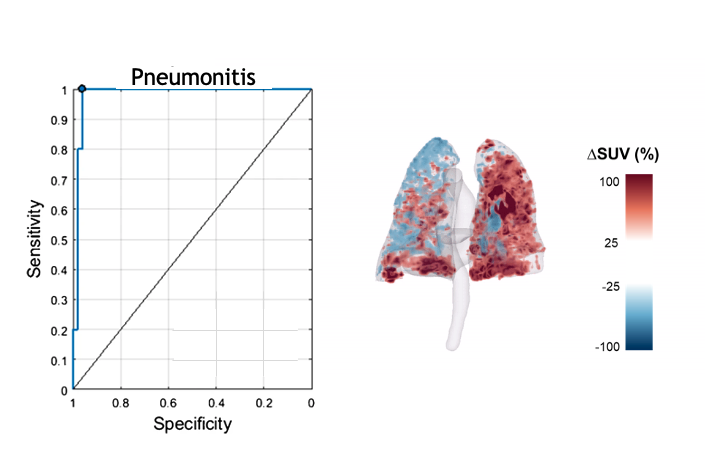 Slide
Assess Organ-Specific Toxicity:
Theranostics Application
13 prostate cancer patients from a Phase I/II trial treated with 177 Lu-PSMA-617 and imaged pre- and post-treatment with 68Ga-PSMA11-PET.
Quantification of PSMA expression shows
1. Associations between PSMA PET SUV and response by both overall survival and PSA response
2. Associations between degree of PSMA PET SUV in PSMA-expressing non-tumor tissues and adverse events
Nauseef et al., American Society of American Society of Clinical Oncology Genitourinary Cancers Symposium (ASCO-GU) 2022.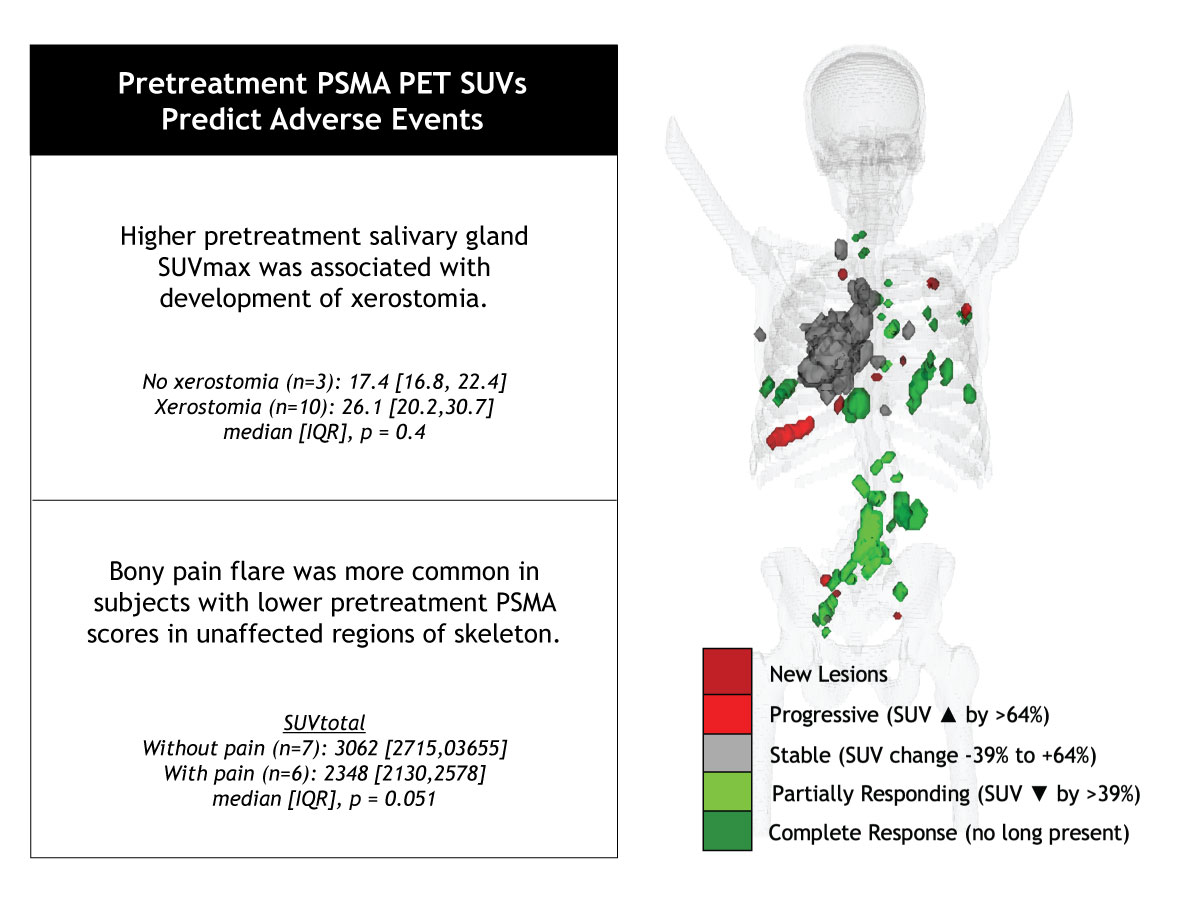 Our AI-driven software technologies provide comprehensive treatment response assessments from imaging scans to improve patient outcomes.
More Efficient Clinical Trials
Treatment Response
Toxicity Assessment
Patient Selection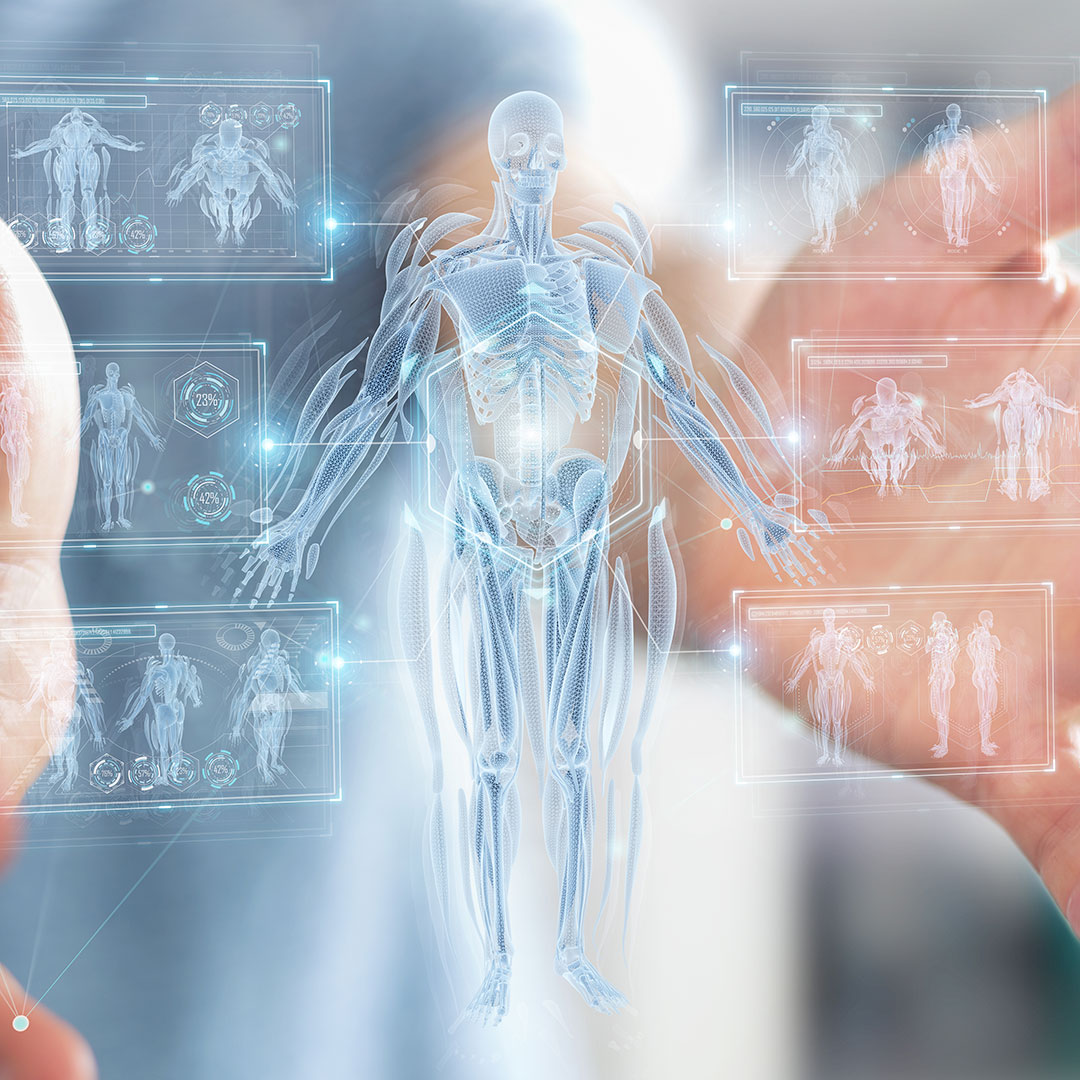 Learn More…
Deeper Understanding of Radiopharmaceuticals
Uptake Assessment
Concordance Analysis
Longitudinal Changes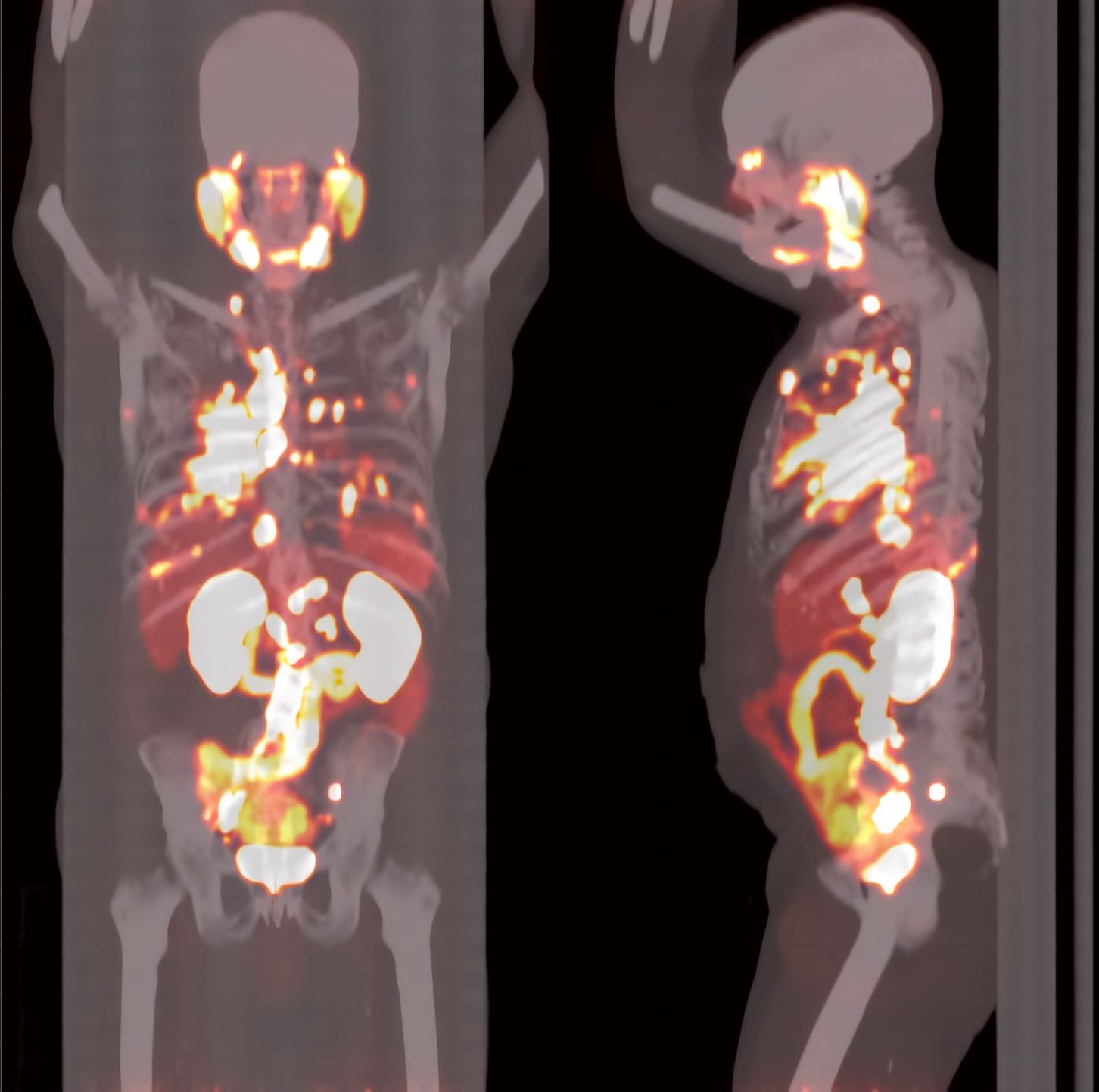 Learn More…
Intended for research use only. Not intended for use in treatment of patients.
"Partnering with AIQ Solutions on their new technology has been an enjoyable and productive collaboration. We share a mutual goal of improving patient care by leveraging innovative technology."
Dr. Elisabeth I. Heath, M.D., FACP
Professor of Oncology and Medicine
Karmanos Cancer Institute
"The AIQ software will greatly improve the interpretation of PET/CT and PET/MRI scans in patients who have had multiple exams. The analysis of these exams will be more thorough and comprehensive and should save the interpreting nuclear medicine physician or radiologist a lot of time.

The ability to determine which lesions have responded to therapy and which are resistant in patients with a large metastatic disease burden will allow great improvements in patient care and hopefully lead to improved survival in oncology patients. Software like this will surely be an important part of image interpretation in the future."
Dr. Scott Perlman M.D., M.S.
University of Wisconsin School of Medicine and Public Health
Consultant to AIQ